LIMITED TIME ONLY:
FREE ONLINE TRAINING 'WORD OF MOUTH EXPLOSION' OFFER

GIVE ME 12 weeks AND I PROMISE

I'LL GIVE YOU A BRAND NEW BODY!
I'm looking for 20 highly motivated middle-aged men & women athletes who want to transform their body & lives - FAST.
If you are chosen I will GIVE YOU FREE 3 weeks of my FULLY CUSTOMIZED training & nutrition program PLUS my accountability & resilience coaching to ensure you HAVE EVERYTHING YOU NEED TO SUCCEED.
ALL FREE - In return all I ask is:

(1) Your full 100% commitment
(2) A 'glowing' testimonial from you about your results
(3) When friends ask you how you got your results - be sure to tell them about me!
SOUND FAIR..?

Input your details to apply spots are filling up vastly
Enter Your Details To Schedule a FREE APPLICATION CALL to See Whether You Qualify For 3 Weeks FREE ONLINE TRAINING and If My Program & Coaching Is A Right Fit For You



How to transform in 12 weeks without inconsistencies or reluctance

Get aesthetically fit in 12 weeks with our fitness programs that builds muscle tone without culpability

Now you can gain self-assurance in 12 weeks without uncertainty in your health|physique
How I got cut in 12 weeks without losing muscle

"I stuck to the program outlined for me and trusted the process"
Obstacles taken to achieve this outcome include:
Compliance to layout - Made sure I was on top of my program

90%+ Consistency - If days or workouts were missed, I completed them on my off days

Attitude - Brought my A game to every workout

Listened to my coach - Allowed myself to be pushed and taught although I always wanted to complain
Introducing 'Get Fit Stay Lit' Testimonials
The ability to track your results through an app. Weekly check-ins and free motivation
I was already one to lift but I didn't have a regimen so I lost track of myself. Coach Junior laid out a customized nutrition and exercise plan for me that lead me into a better overall health and physique according to my own body and liking. I am now addicted.
I stuck to the program junior set up for me. It was very detailed. All I basically had to do was follow and execute.I would suggest anyone looking for a complete transformation to seek him out. It only took me 12 weeks to get into the best shape of my life!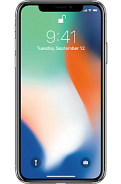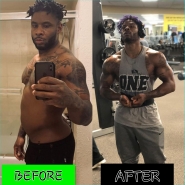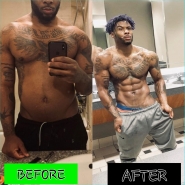 If You've Struggled To Create The Shapely, Sexy, Slim Silhouette You've Always Dreamed Of, Then This Is The Solution You've Been Looking For !!!!
When you kick off with my exclusive coaching program, you are given the hands-on and personalized guidance that has been proven to work for hundreds of real men and women from all walks of life.

Let me help you create a new appearance by flattening your tummy alongside toning your upper and lower body with my proven principles!
We're committed to getting results for you, which is why we require a 6 week minimum commitment. If you don't feel coaching is a good fit for you, we will refund a month of pay and cancel subscription for the following weeks.
When joining, I promise you that I will:
Design a training program for YOUR schedule


Design a training program for YOUR needs

Provide you with eating guidelines and a sample meal plan based on YOUR requirements

Be there every step of the way to answer YOUR questions and support YOUR journey & GIVE YOU THE ACCOUNTABILITY YOU NEED TO SUCCEED
If You've Struggled To Shred Fat Off Your Physique, Take Off Your Shirt In Public, Wear Form-Fitting Wardrobe Without Insecurities, Build muscle And Sculpt Your Shape
This Is The Solution You've Been Looking For !!!!

REAL PEOPLE WITH REAL RESULTS!
MY 'Get Fit Stay Lit' PROGRAM INCLUDES: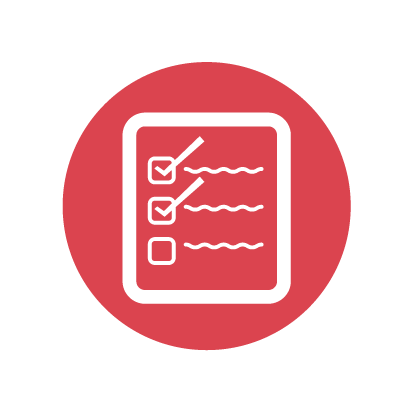 We design your training with intent of forcing you to achieve optimal performance. Maximal effort must be maintained at 80% or higher within the first 30 minutes. We train you in a wild animal-like attitude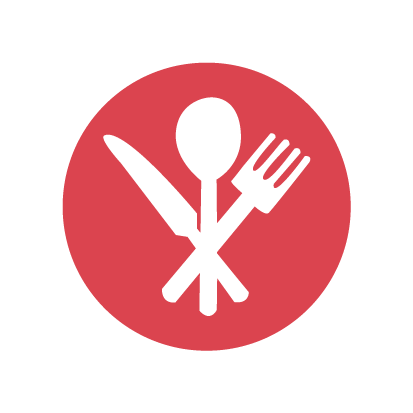 We customize your nutrition so that you are able to exchange foods to your own liking but be ready to track your macronutrients. Time and effort goes a long way. You must put in the effort if you want to reap the rewards.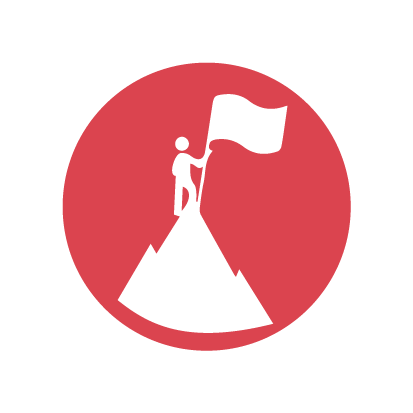 The key to this whole thing is to have positive affirmation. Any failures become lessons. We don't believe in negative self-talk. In order for us to get you to your goal as fast as possible, we focus on present. Your passion will control your emotions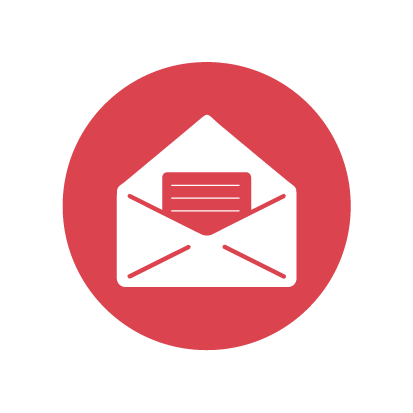 We are big on confidentiality. My fantastic team and I are here to see you through. If you have any questions about supplements, your program, working out or nutrition, we can help you. I want to make sure you get the best and fastest results possible. We want to celebrate your transformation with you. We like to stay in tune with your progress so feel free to reach out. We are here to help and guide you in every step of the way. LETS GET IT!
My customized online training programs
are comprehensive and holistic in
approach, and include the following services:
An initial phone or Skype consultation to allow me to assist you in identifying any potential limiting factors outside of your training.
A 12-week personalized training program with videos of which some are filmed by me based on your schedule and limitations.
A sample meal plan based on your requirement to maximize your results.
Weekly check-ins, text and email support .
Motivational Support.
My Personal Email For The Ultimate 24/7 Email Support & Guidance.
This program is guaranteed to help
you create your best body shape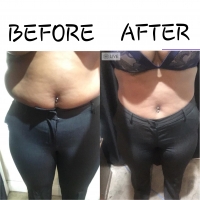 Happy client Before & After photos from 16 week transformation. She did a great job in sticking to the program and can now fit back into her favorite pants.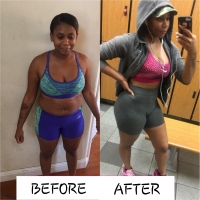 Client Before and After photos in her gym clothing after 12 week transformation program. She bickered throughout but it all paid off in the end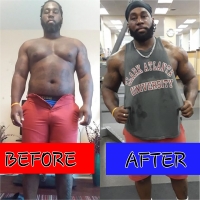 I'M NOT INTERESTED IN UNCERTAINTY, I'M INTERESTED IN TRANSFORMING YOUR LIFE:
You must be willing to listen to my guidance and take action in an appropriate manner
You must be prepared to track your workouts and/or meals
You must be willing to commit to our agreed upon training schedule
You must be willing to record and update your progress

You must be willing to take before and after photos
MY IDEAL CLIENT:
Male or Female age ranging from 20-45
Looking to lose 10 or more lbs
Wanting to build muscle
Able to commit to a minimum of 3 or 4 days/week
Gain confidence, self determination and resilience
Wanting to shred fat and ready to follow nutritional program as outlined
NO EXCUSE mindframe
Here we have the end product of my client whom shredded all that unwanted fat off of a muscular frame that was hidden underneath. His goal was to lose weight but instead he got a 2 for 1 and shredded fat along with weight in 16 weeks with consistency.
I wanted to shred the fat off my frame after bulking so I put myself on a 12 week program all while maintaining muscle. Slow and steady with complete discipline and hardwork.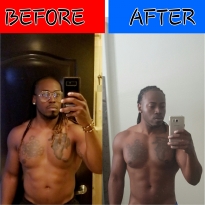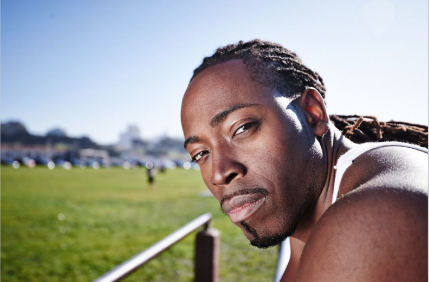 My name is Vick but I go by Junior so that I don't get confused with my father. I am a Nigerian American who grew up in Oakland, CA and always had a deep love for sports, health and fitness. Basketball was my biggest childhood love. I even coached college basketball as an assistant for a very short term. As I grew older, my love slowly switched over to being more health and fitness.
I became infatuated with knowing how people were able to transform their bodies. The idea of energy balance and muscle building was all too exciting. I hold 3 degrees, my last being a B.S in Kinesiology. Even after my last degree, I continued studying the ins and outs of the industry. I first realized that coaching was my calling when I transformed my own physique for fun and started to take notice that I was always giving advice when being questioned in and out of the gym.
My specialty is in Exercise and Movement sciences but I too studied nutrition on my own and pretty freaking proud of it. I've transformed hundreds of different bodies with my knowledge. It goes to show that anything can be done when you put your mind to it. My nutrition habits involve an alkaline|vegan lifestyle but I do not discriminate on others choices of food. I just love to help people, make them happy and better their health.
Yes it is completely free. If you apply and after speaking I think you would be a good fit, I will develop you a free 3 week training and nutrition program PLUS coach you and keep you accountable so you succeed. I have done this type of thing before and what I find is that only highly motivated people get the results they want. As a result I will be asking you to put down a 100% refundable, no strings attached 'accountability deposit'. This is just so you can show some form of commitment and use it as external motivation. If you follow the training and give 100% commitment to it for the 3 weeks I will give you 100% of the money back (or if you want to continue to train you can use it towards engaging me to do a 12 week training program with you. This is completely up to you).
All I ask in return for this is 100% commitment, a testimonial from you talking about your results & when anyone asks you about how you got the results - you tell them about me.
I'm doing this because I want to create a 'WORD OF MOUTH' explosion about my online fitness business.
I know it works, I know how much it can change people's lives and as a result I want to get it in as many hands as possible.
I know if I give it out to people for free and they get great results, their friends will ask them how they did it and they will tell them, which in turn will provoke their friends to become paying clients of mine.
In addition, I want more testimonials of successful people, giving further proof and credibility that my program is the best out there.
So simply put - I'm doing it free for you, but that will in return help me get the word out more - which will build my business fast :)
How many days a week do I need to workout?
It will ultimately depend on your health and fitness goals. I typically require clients to commit to a minimum of 3 or 4 days a week. Especially at the beginning so that you can get accustomed to performing disparate exercises.
If your not committed to doing a minimum of 3 or more days a week of exercise, than more than likely we may not be a good fit for each other but each situation will vary depending on your personal schedules.
How quickly will I see the results of my training?
I always tell my clients that they should expect to FEEL the results of their training sooner than actually SEEING them. People who start new exercise programs and whom are consistent in getting their workouts done, typically report back improvements in their sleep, mood, and energy levels within the first couple of weeks. Changes in body composition frequently take longer to notice; the more consistent you are with your workouts and the closer you adhere to your nutrition plan, the sooner the results will become noticeable to you and others around you. Try focusing on non-scalable victories such as how many more pushups, ab rolls, pull-ups you can now perform and how your old or new clothes fit.
Phone: (510) 679-3728
Email: juniorani@yahoo.com
FACEBOOK DISCLAIMER
This website is not part of the Facebook website or Facebook Inc. Additionally, this site is not endorsed by Facebook in any way. Facebook is a trademark of Facebook, Inc.